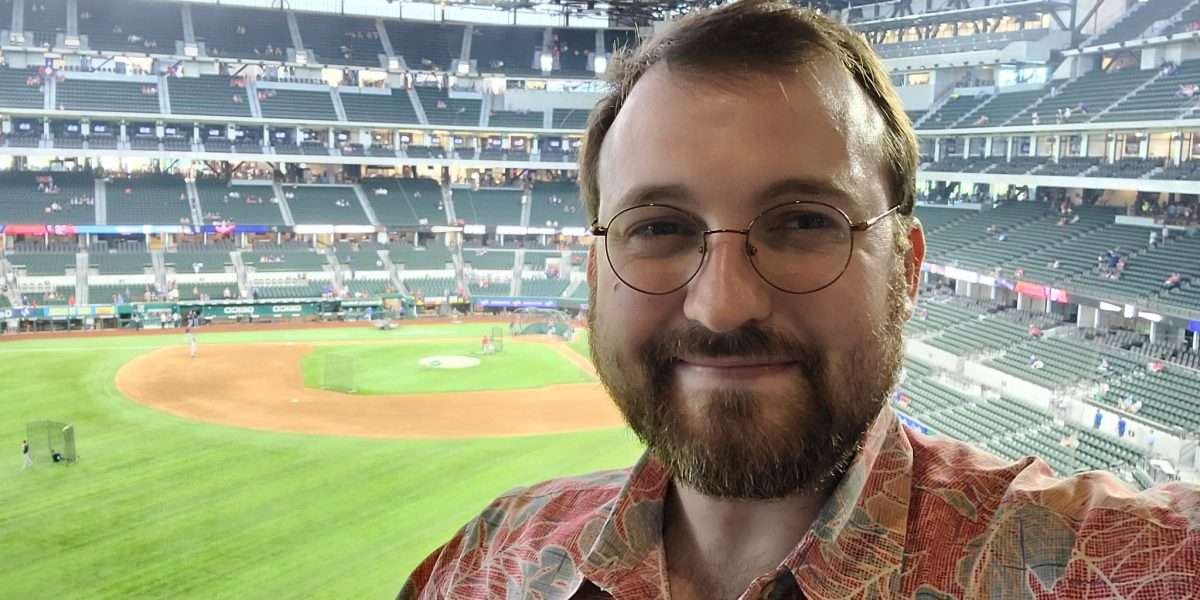 Courtesy of Charles Hoskinson's Twitter
Charles Hoskinson offers to take on struggling Solana as a Cardano sidechain.
The joking offer would face several obstacles in implementation but is not the first time Hoskinson has extended such an invitation.
---
Charles Hoskinson, the CEO of Cardano core developers Input Output Global (IOG), has extended an offer to embattled blockchain protocol Solana urging it to become a sidechain of Cardano.
The Cardano co-founder made the offer in response to a Twitter poll posted by a community member asking if Solana should become a Cardano sidechain or not. Hoskinson said that Solana should just "speak the word" to become a sidechain, attaching a clip from the action role-playing dungeon crawler video game, Diablo.
Come on @solana speak the words. Become a sidechain https://t.co/0sq3XqL4JG pic.twitter.com/Ad1YhUexzx

— Charles Hoskinson (@IOHK_Charles) December 9, 2022
The poll has so far garnered over 4200 votes, with 80% of participants voting yes. While it is coming at a time when the Solana blockchain and its native token SOL have been going through a rough patch, it is not likely to have any bearing on whether Solana accepts the offer or not.
Solana—which long described itself as an Ethereum killer and looked poised to possibly live up to the name with its lower transaction fees, high throughput, and massive traction gained—has recently faced a massive drop in activity following the collapse of FTX and its continued outage issues.
The poll is also likely an offshoot of the social media trend that saw non-fungible tokens (NFT) traders announcing that they were ditching Solana for Cardano. Meanwhile, the price of SOL has also nuked amid the turbulence in the Solana ecosystem, making the token drop out from its top 10 position in the crypto market ranking by market capitalization.
Solana has dropped several places in the ranking in the past month and is currently standing at 18. In contrast, Cardano has continued to maintain its position among the top 10 cryptocurrencies by market cap, holding on at ninth position.
Could Solana become a Cardano sidechain?
While Charles Hoskinson's offer aligns with his stance that Cardano will be "a network of blockchains" with several sidechains connecting to it, a technical solution to make Solana its sidechain would have to be developed from scratch as it very likely does not exist at the moment.
This is because Cardano and Solana utilize completely different mechanisms and algorithms at their core. Notably, this is also not the first time that Hoskinson is extending such an offer to another established blockchain network.
Back in October, Hoskinson also proposed that Dogecoin should come on to Cardano as a sidechain if it wanted to be more useful to Twitter. His offer made reference to speculation that Twitter CEO Elon Musk has plans to integrate Dogecoin and DOGE on the social media platform.
At the time, Hoskinson even stated that he would do the migration of Dogecoin to Cardano free of charge and even throw in smart-contracts capabilities for the memecoin.
Should be a cardano sidechain. I'd do the migration for free. Hell I'd even add smart contracts

— Charles Hoskinson (@IOHK_Charles) October 28, 2022