Bitcoin price, Ethereum and other cryptocurrencies are on the backfoot this morning, with European traders already caught unawares by the speed of the reversal during the ASIA PAC season. Expect to see elevated selling pressure throughout the day as most EU and US traders will want to roll back their loss-making longs. This will only add to more bearish pressure in cryptocurrencies and trigger a dip back to lower levels from the beginning of the week, returning everything back to square one for this week.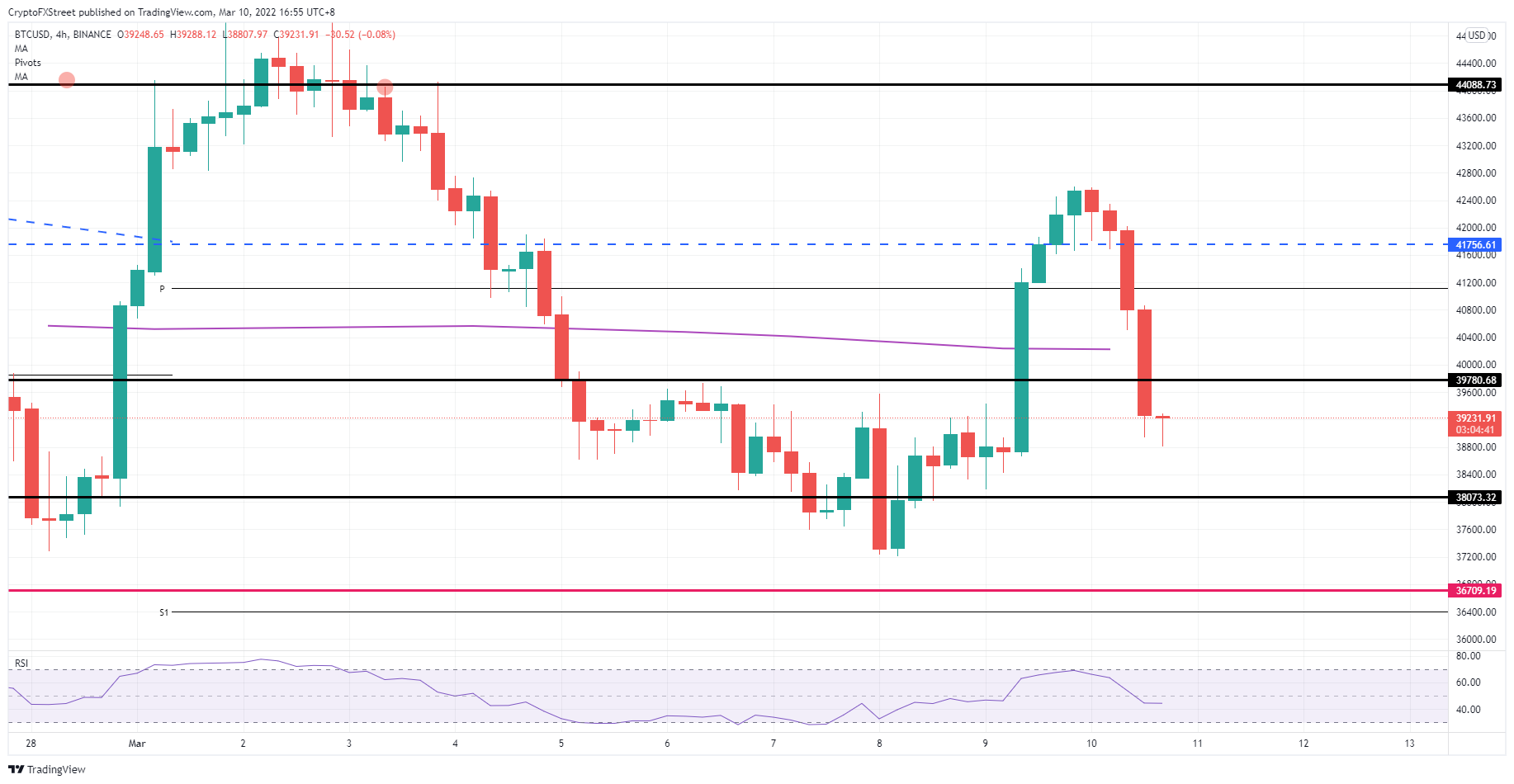 In the Terra community, native token LUNA's performance is considered outstanding. LUNA's market capitalization exceeded that of XRP briefly on March 10, 2022. Over the past month, there has been a significant inflow into the Terra ecosystem. 
MATIC price made a strong attempt to initiate a bullish break of some key resistance levels over the past few days. However, buyers were stopped by clear selling pressure, giving bears the signal that another leg south was likely to commence. But bears have, yet again, not followed through, creating confusion for bulls and bears.