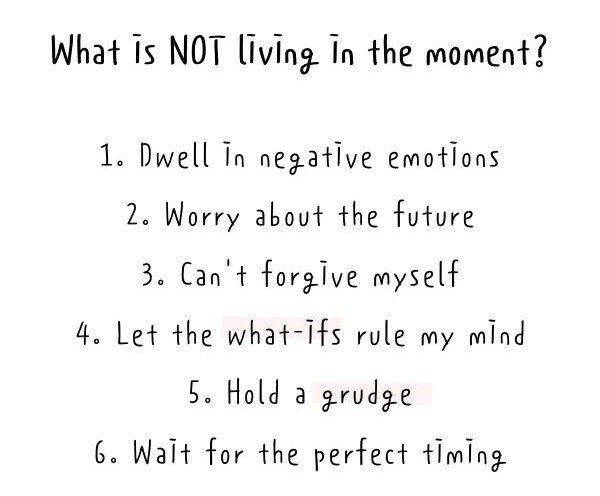 Rise & Grind 👑🙌🏾
"Learn from the past, look to the future, but live in the present"
I recently saw this IG reel, and the individual was explaining a theory called "PMT" which stands for Present Moment Thief. And it resonated with me, becaused it aligned with exploring the power of now philosophy.
PMT theory accuses us all of focusing on the past or the future, therefore resulting in our present moment being taken from us. Essentially we're playing a major part in losing our power, we are stealing the power of now from ourselves.
"Thinking and consciousness is not synonymous.
Thinking is only a small aspect of consciousness. Thought cannot exist without consciousness, consciousness does not need thought."
We have been talking about this for a while. We are not our thoughts. Our thoughts are what pull us into the past or the future. We have everything within us to stop stealing from ourselves. The 1st thing we need is patience. Patience with ourselves and the work that comes with learning the power of now. And determining what is triggering our thoughts.
We are reprogramming our thinking, and absorbing it all to understand at a subconscious level. Once we start to get a hold of our power, it will become easier to release the pain and worry of timelines (past/future) that don't exist.
I believe in you, and I'm proud of the steps you've taken thus far. Remember….Rome wasn't built in a day, & neither will the strong/stable foundation your creating for your level up 🙌🏾
Give our Discord a try with this temporary Invite: https://discord.gg/tnYHrUmu4S
Safe, laid back environment. Come for a positive morning vibe fit for royalty.