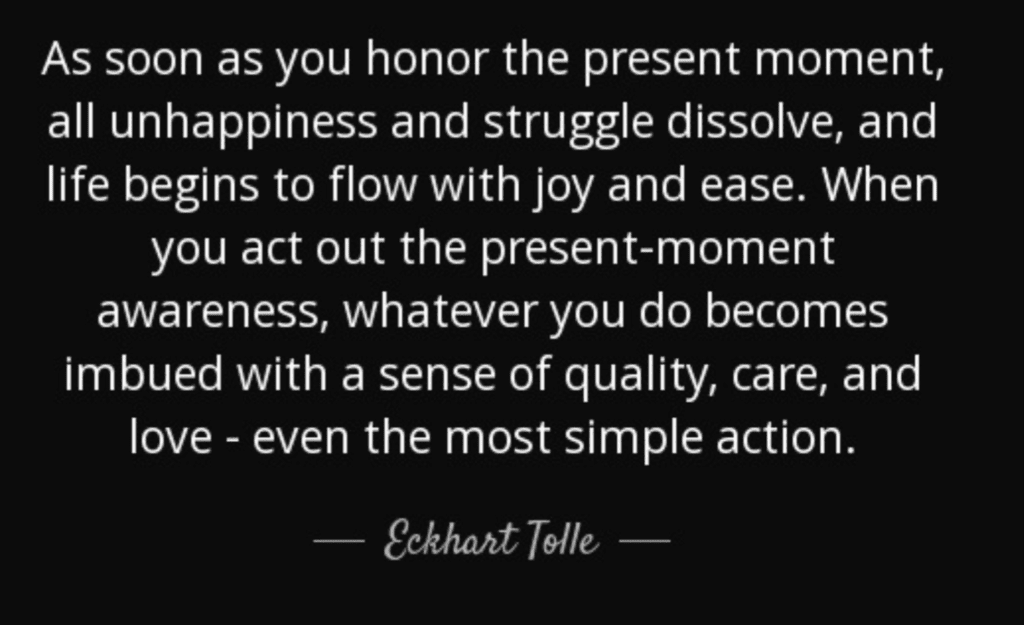 Rise & Grind 👑 🙌🏾
"If you are depressed you are living in the past. If you are anxious you are living in the future. If you are at peace you are living in the present."
In the earlier phases of life I've experienced death at multiple levels. So before it was legal for me to experience life as an "adult", I understood the meaning "Tomorrow isn't promised".
I've spent the last couple of decades processing and coming to terms with my physical losses in this world. If I allowed myself, I could easily be back in those moments of loss, and feel that pain as if it just occurred. Or I could stress about what my future holds by reflecting on the sudden/short endings I've witnessed loved ones experience in my lifetime.
But I continue to reflect on that life lesson, given to me with each loss experienced…if tomorrow isn't guaranteed do I want to spend today worried about what may or may not happen? Or be depressed by what has already happened to me?
Neither. I can't control the uncontrollable (past/future) I can't wait for happiness/peace to come to me. I must stop waiting for vacations, for promotion/recognitions, for someone to love me the way I feel I deserve….Stop waiting for life to happen. I understand that Happiness/Peace is achieved when we stop waiting for it and make the most of the moment we are in.
This is how we start to get our power back. This is how we utilize the Power of Now. Not waiting for the future to take away the pains of the past. That won't happen until we release it ourselves. Not stressing while waiting to see if the actions taken will solve today's problems in the future. We must trust in ourselves, we've done all we can within our means.
Only when we focus on just the moment, that life becomes a little less overwhelming. That's one way to use the power of now to break the present from the past and future. 💚✨🙏🏾
Give our Discord a try with this temporary Invite: https://discord.gg/tnYHrUmu4S
Safe, laid back environment. Come for a positive morning vibe fit for royalty.