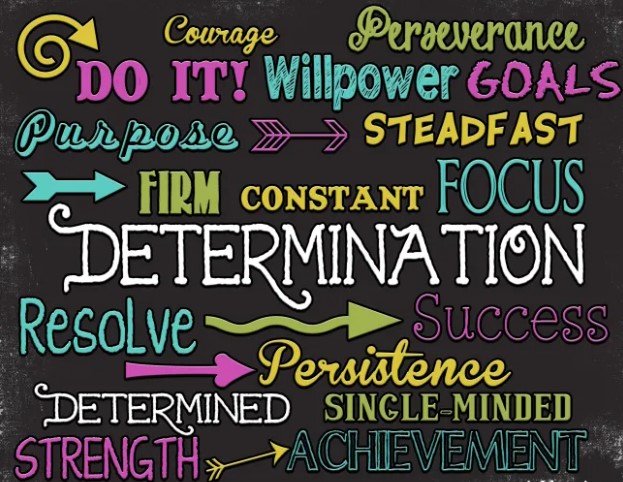 Rise & Grind 👑🙌🏾
This weekend while gaming with my little one he showed me a game he plays called "Undertale" I asked him what is the game about, "Determination". Now I don't know if that is true for everyone who plays that game, or if that's what the creators intended when designing it, but it's his truth. So I asked him what determination looks like to him. I discovered his 10 years of life experiences has defined determination simply as "Don't give up". I then see my intentions on reflecting what determination looks like for us as an adult. Because is it really that simple?
For me motivation for not giving up, comes from remembering all that I've over come. & understanding that all those obstacles in life has made me who I am today.
" You may encounter many defeats, but you must not be defeated. In fact, it may be necessary to encounter the defeats, so you can know who you are, what you can rise from, & how you can still come out of it"
Your determination just to live, is inspiring in itself. NEVER FORGET how far your perseverance has gotten you. 💚✨🙏🏾
Give our Discord a try with this temporary Invite: https://discord.gg/tnYHrUmu4S
Safe, laid back environment. Come for a positive morning vibe fit for royalty.