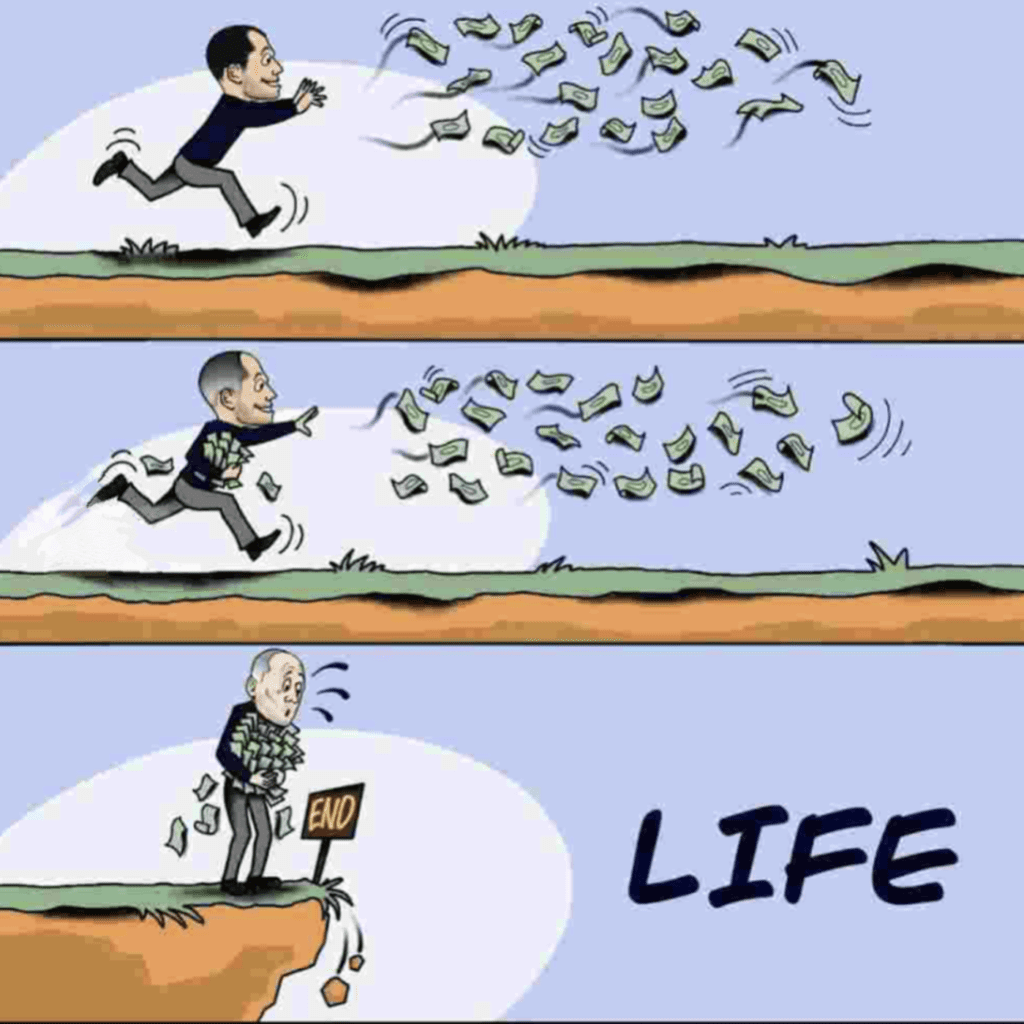 Rise & Grind 👑🙌🏾
Life goes by fast. So we should be mindful of the priorities we make in life, as well as the amount of energy we give to accomplishing our goals.
For example fortune is one of the top priorities in people's lives, because having money makes life easier. But just like anything in excess it can be an issue. I've seen so many people in an endless cycle trying to get more just to be "Happy". Pushing themselves to get that coveted raise, and then once they accomplish that not being satisfied because they want more. So they push themselves to get that next raise.
There are 2 quotes I thought went well with this image
"So many people spend their lives chasing money, and end up being the richest person in the cemetery"
"Money is numbers and numbers never end. If it takes money to be happy, Your search for happiness will never end"
Fortune is just an example. It can easily be replaced with "Fame" , "Happiness", or anything people make a priority in their lives. The point is always having balance between your priorities in life and life itself.
💚✨🙏🏾
Give our Discord a try with this temporary Invite: https://discord.gg/tnYHrUmu4S
Safe, laid back environment. Come for a positive morning vibe fit for royalty.