Are you looking to create your first NFT or want to invest in other people's digital art? Maybe you're interested in buying/transferring crypto tokens. Regardless of whatever's enticing you to plunge into the amazing world of blockchain, one of the most important things you'll first need is a good crypto wallet.
A crypto wallet holds your digital assets, as well as allows you to connect to any platform built upon the Ethereum Blockchain. There are plenty of options available, but Metamask stands out as one of the best, with over 21 million active users in 2022!
Metamask is a free-to-use browser extension and a smartphone app that allows you to send/receive coins from your cryptocurrency wallet, use any of the vast decentralized apps or web 3.0 services built on the Ethereum blockchain, and much more.
What makes Metamask so good is that it allows you to own and hold your private key, giving you full control of your funds. Besides being secure and private, it provides interoperability over virtually all Ehtereum platforms available.
So, how can you set up your own Metamask crypto wallet? Let's get started. To make things even easier, here is a step-by-step guide with pictures on how to set up and start using Metamask.
Step by Step guide on how to create your Metamask Account
Step 1: Installation.
The first thing you need to do is to download Metamask on your chosen device. When you visit the official website here and click on the download button in the top right corner, you will be presented with the following options: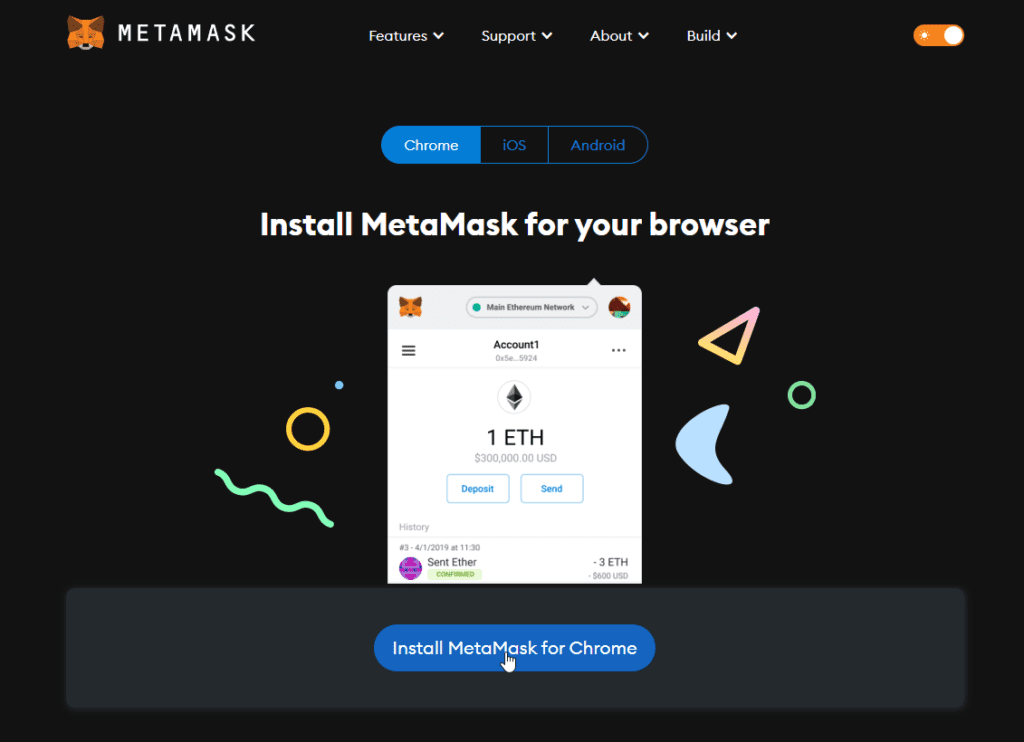 Chrome(Your Current Browser): The first option you will see will be the name of the browser you are using to visit the website. You will see the corresponding browser name here if you're using any browser other than chrome like Firefox, Brave, or Edge. As for Safari users, there is no support yet, but you can use it on your iPhone.
iOS: If you're visiting the site on an iPhone, you'll head over to the iOS tab for the download link.
Android: Similarly, you will download Metamask from the Android tab if you're using an android phone.
Once you have selected the desired option, click on the "Install Metamask for…" button to download it to your device.
If you are on a browser, clicking on "Install Metamask for Chrome" will take you to a new window.

Click on the "Add to Chrome" button on the new page, and it will install the extension on your browser.
Once you have installed Metamask on your desired device, a new window will automatically open, but if you don't see a new window, you need to open it. In browsers, Metamask will be installed as an extension, so you must navigate to your extensions tab to access Metamask.
You can find your extensions here:
Head to the upper right corner and click on the MetaMask extension icon.
Step 2: Getting Started.
Click on the "Get Started" button once you get to this page.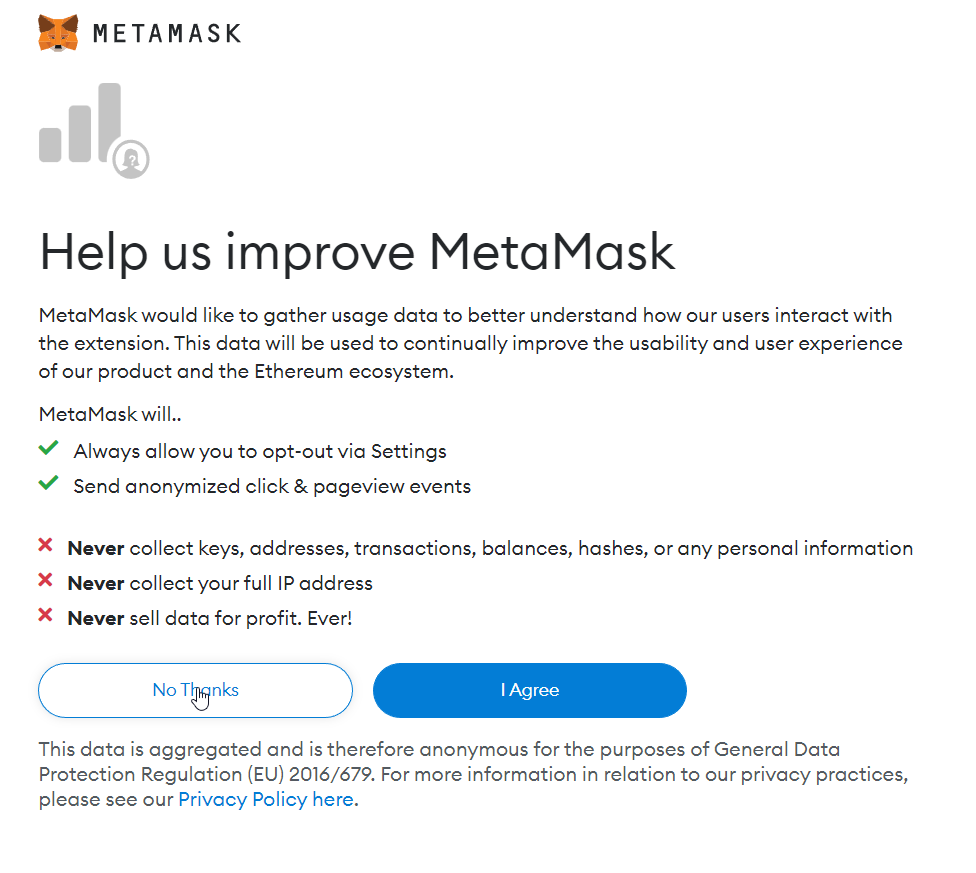 Next up, you will see this prompt asking your permission for your user data to help improve the site's functionality. You can decide this according to your preference, as selecting either of these options does not affect your account creation in any way.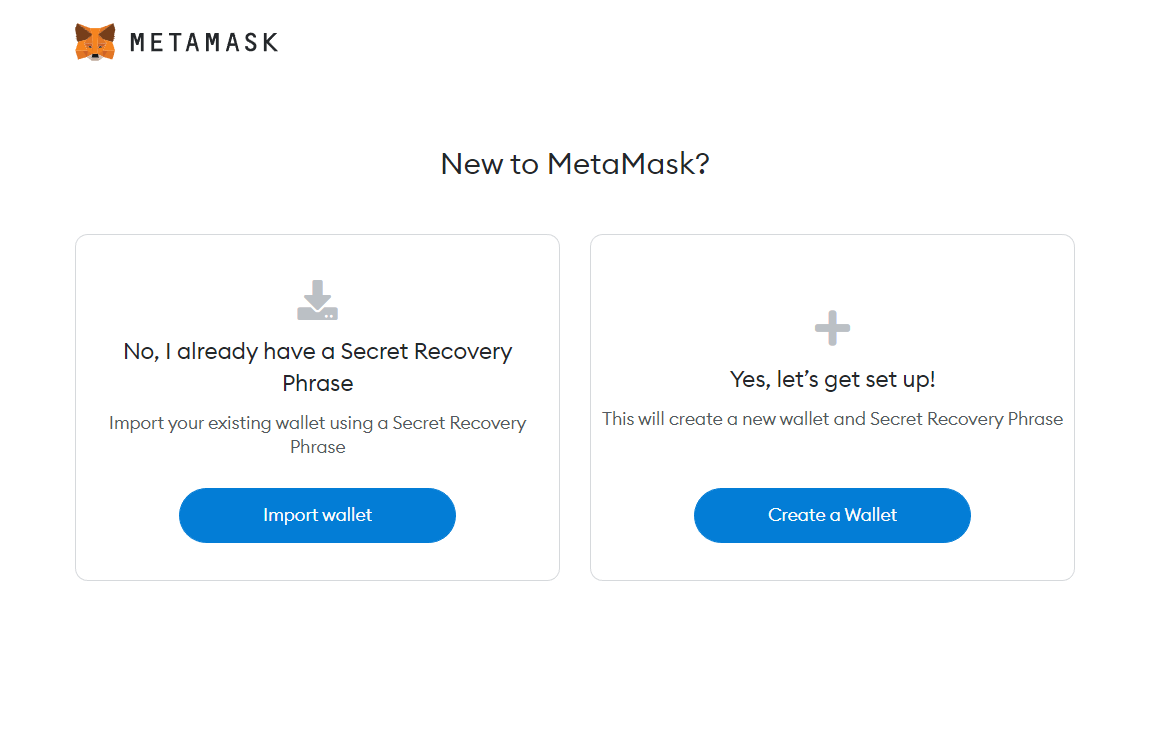 You will be met with two options. If you are completely new to crypto wallets and want to create your first/new one, click the "Create a Wallet" button, which will take you to a new window.
But if you already have a wallet and the seed phrase(you will know what it is if you already have a wallet), and you want to import it, click on "Import Wallet."
Step 3: Create a Password.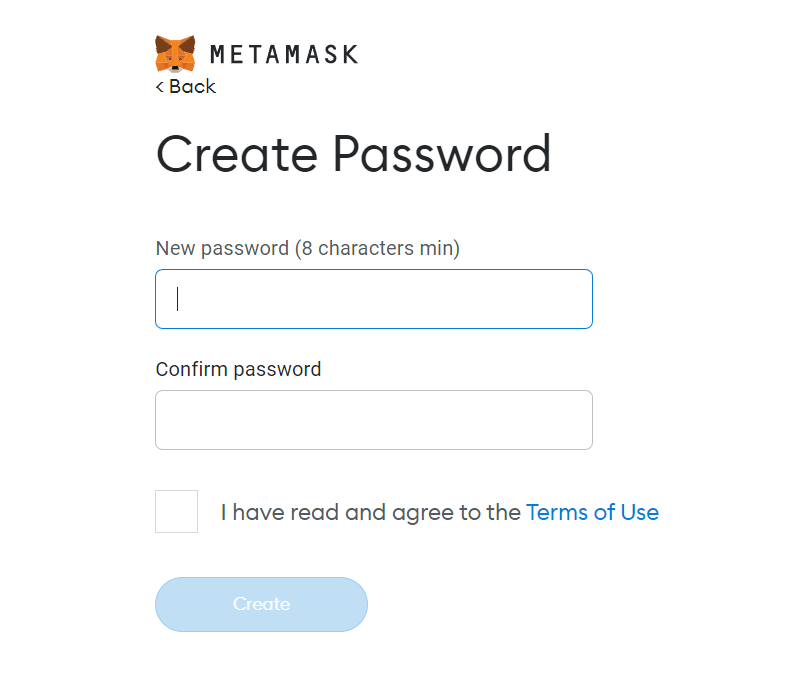 Create a password of your choice. Bear in mind this is the Metamask password. This is not the recovery phrase or private keys for your wallet. This is a secondary Metamask password that you can use. So, create that password for your Metamask Account, which will take you to your security screen.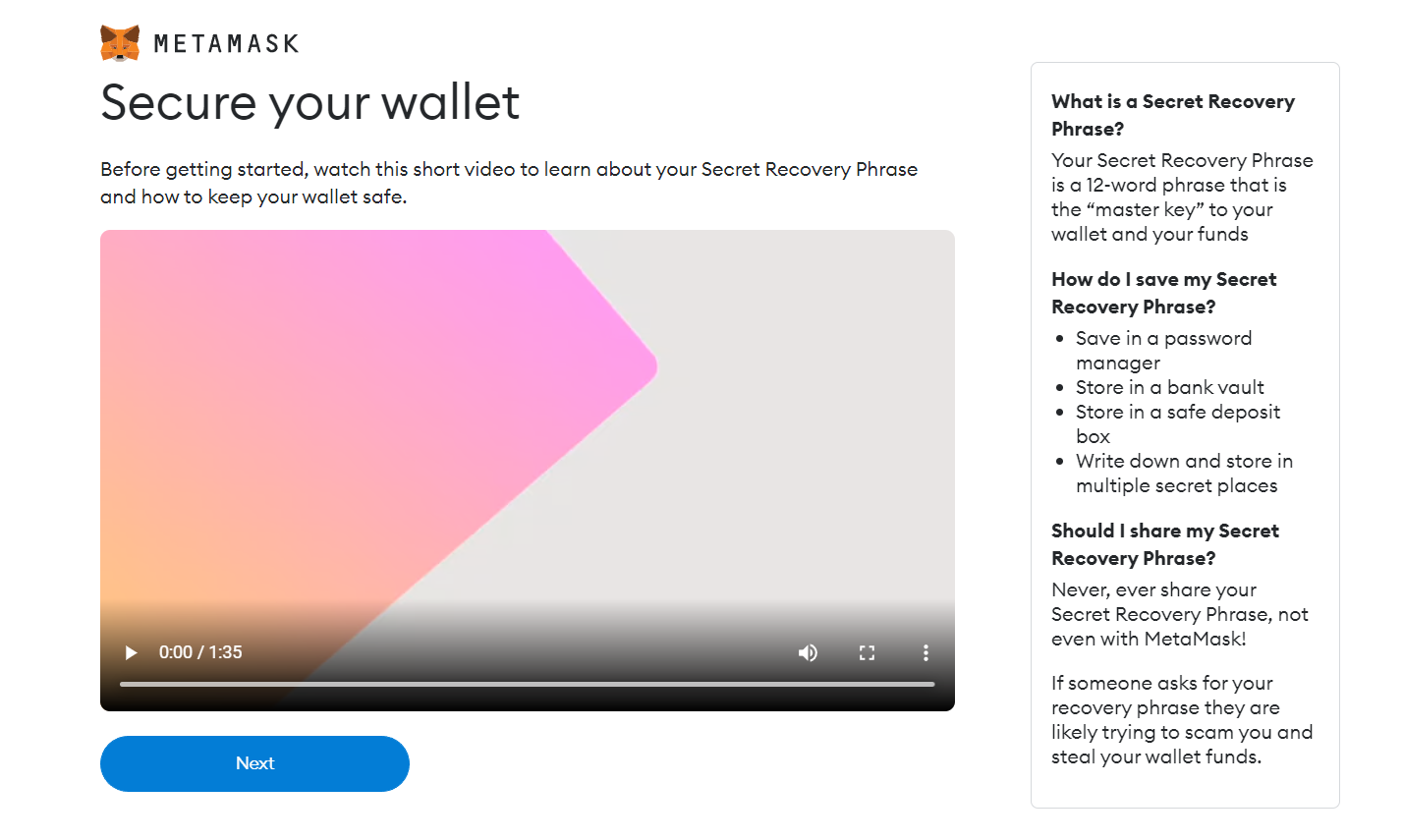 You will be met with a short video with some instructions. It is advisable to go through the video as it helps you better understand Metamask and your secret recovery phrase. A secret recovery phrase is your "Master key," a series of 12 words generated when you first set up Metamask that allows you to recover your funds or your wallet if you ever lose access.
Important note: It is important to keep your secret recovery phrase very safe and very secret. If anyone has access to it, they can freely access your wallet and take your funds. Write it down, hide it somewhere or put it in a safe deposit box in case you need it to access your account in the future.
Once you have gone through the video, click on the "Next" button to proceed to the next step.
Step 4: Store your secret recovery phrase.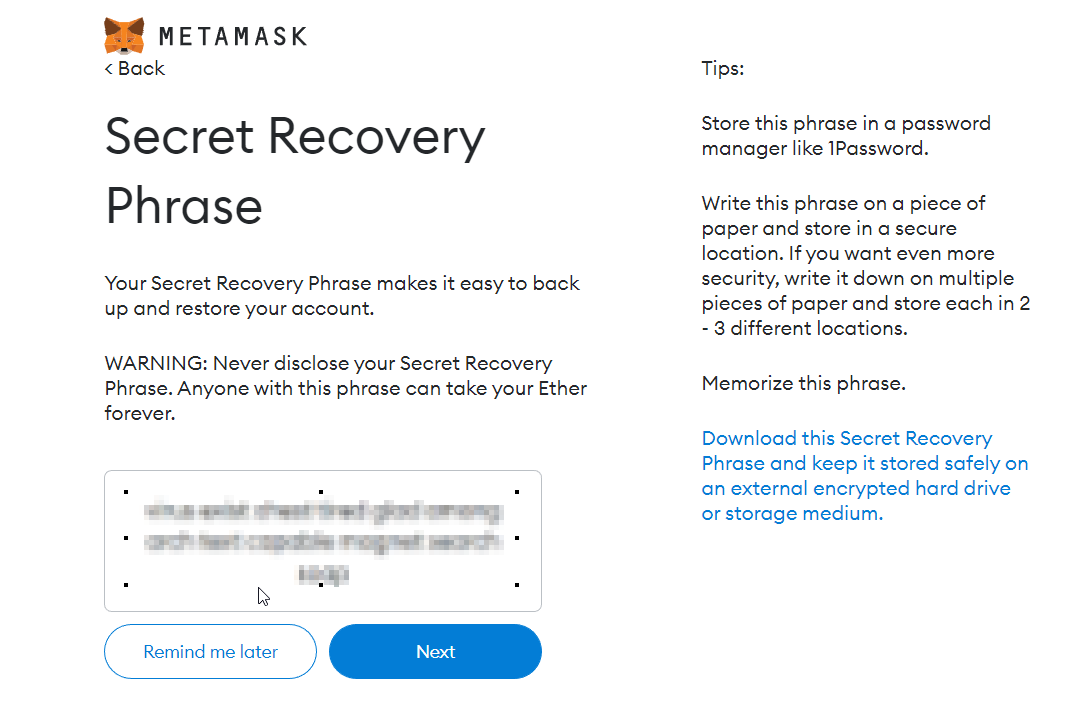 Once you move on from the previous step, you will see a window with a small text box displaying the secret recovery phrase. Clicking on this text box will show you the recovery phrase and store it in a password manage or write it somewhere where no one can see it.
Once it is secured, move on to the next step by clicking "Next."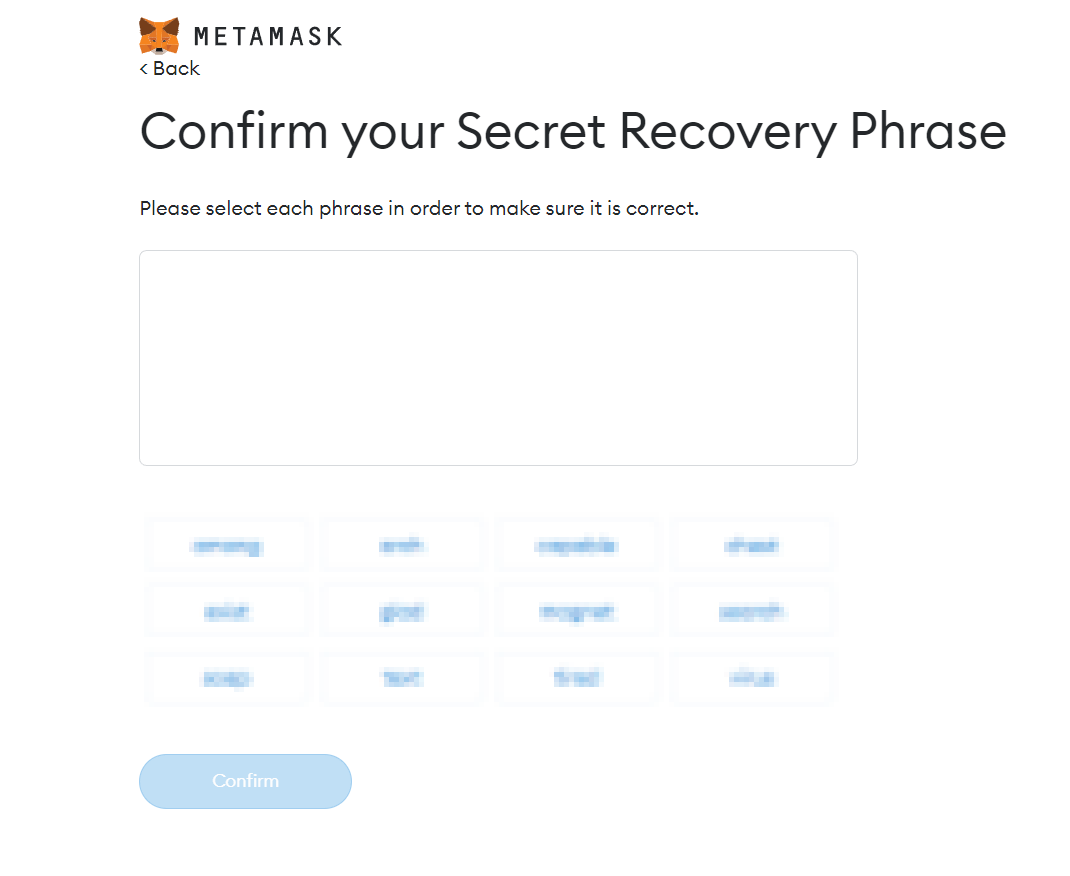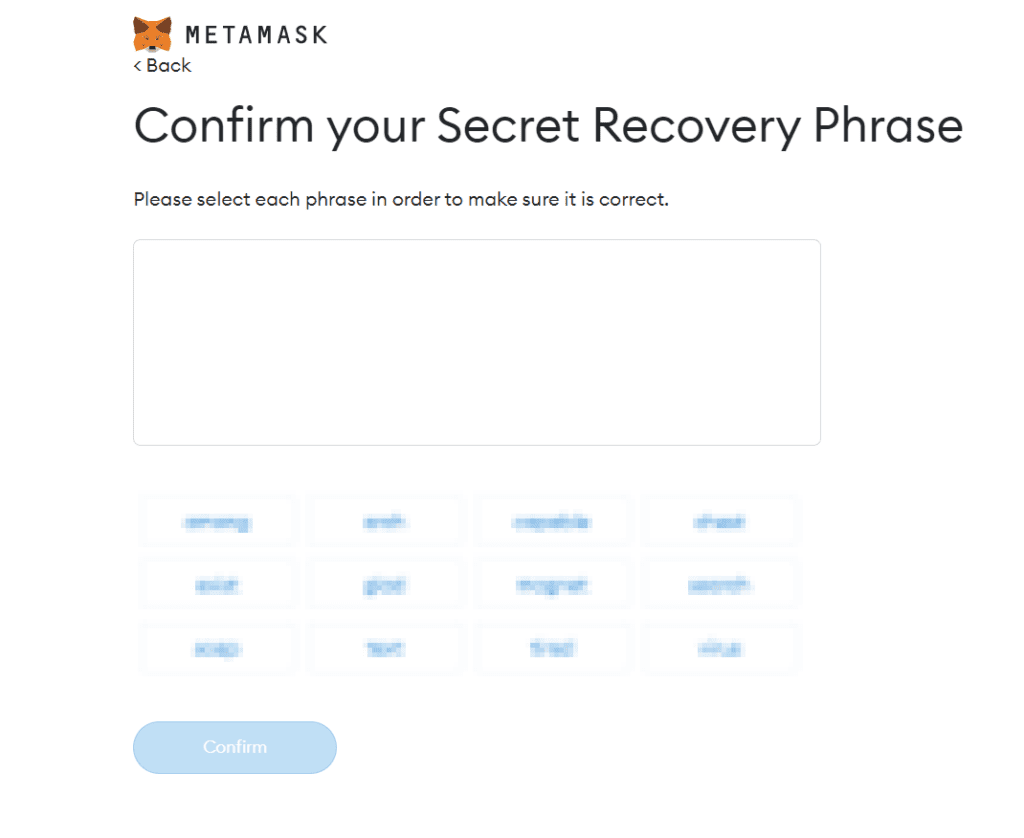 Confirm your secret recovery key by selecting the words in the same order as they were displayed in the previous window. See where you stored the phrase and use it to confirm your recovery phrase.
Step 5: Your Metamask account has been successfully created!
Click on "All done," and now you can access your Metamask wallet.
Congratulations! You now have successfully set up a Metamask Wallet!