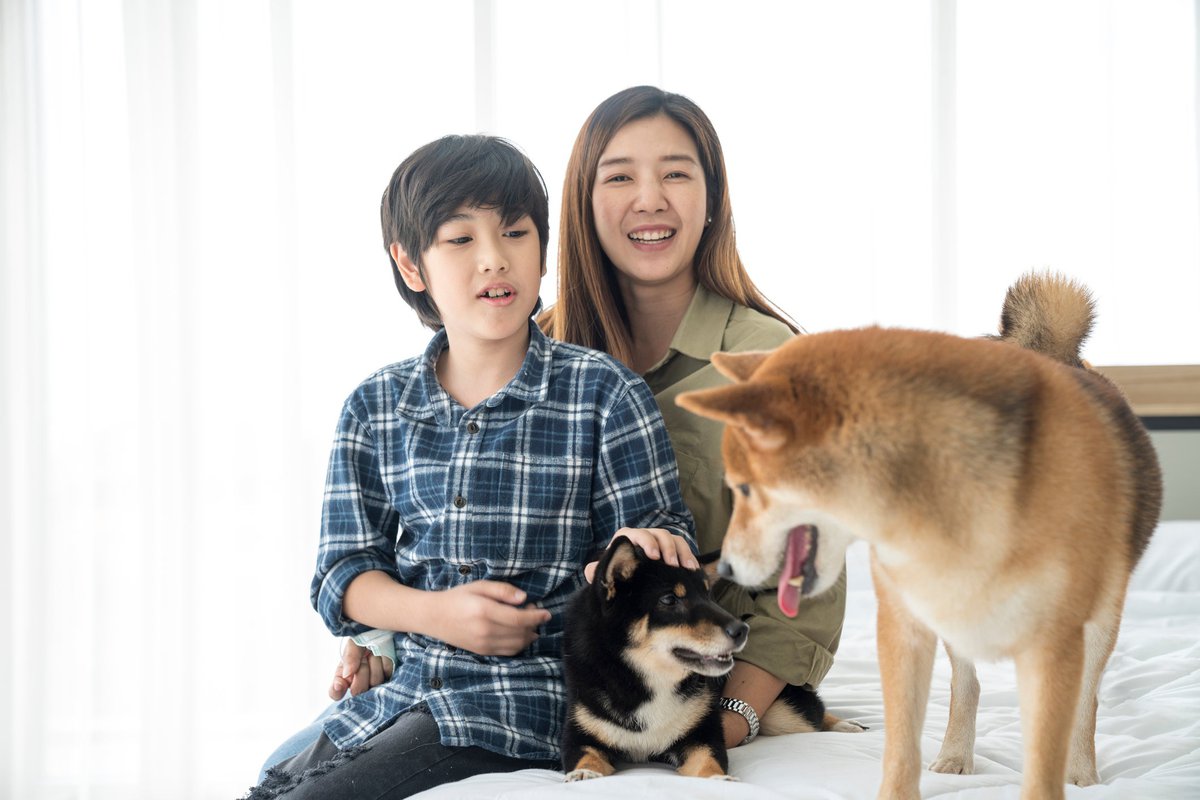 It's a dog-eat-dog world, but should you invest in either of these cryptos?
---
Key points
Both Dogecoin and Shiba Inu have market capitalizations to rival large companies.
Dogecoin now has some utility and strategic direction.
Shiba Inu raises a lot of red flags.
---
Dogecoin (DOGE) doppelganger Shiba Inu (SHIB) shot into the top 10 cryptos by market cap this week. The two are almost paw to paw in the crypto charts, though SHIB has just nosed ahead of DOGE.
Let's dive into a comparison of the two cryptocurrencies and find out why they're all bark and no bite.
Dogecoin vs. Shiba Inu
What Dogecoin and Shiba Inu have in common is that they are both based on the small bear-like breed of Japanese dogs. Both have communities of loyal fans, supported by a culture of light-hearted memes and active social media channels.
Sadly, neither has a lot of real-world utility. You can use them both to pay for certain things, and Shiba Inu has a decentralized exchange called ShibaSwap (which is mostly useful for generating more SHIB-related tokens). But their lack of functionality hasn't stopped them from taking the crypto world by storm. Each has a similar market capitalization to a large multinational company.
Here's how they stack up:
| Characteristic | Dogecoin | Shiba Inu |
| --- | --- | --- |
| Date launched | 2013 | August 2020 |
| Approx. circulating supply | 132 billion | 550 trillion |
| Market cap (Oct. 29, 2021) | $38 billion | $40 billion |
| Twitter followers | 2.3 million | 1.6 million |
| Merchants that accept coin | Over 1,900 | 103 |
Data sources: Author research, CoinMarketCap, Cryptwerk, Twitter.
About Dogecoin
Dogecoin was originally founded as a joke, intended to mock the way that people invested in cryptocurrencies they didn't understand. To many people's surprise, the coin attracted quite a following. New investors found the not-too-serious approach easier to engage with than other more serious cryptocurrencies, and the Dogecoin community flourished.
The founders stepped away from the project in 2015 due to concerns that Dogecoin had attracted too many unsavory characters. But the lack of leadership didn't deter investors. More recently, in August, it re-formed the Dogecoin Foundation which has some heavy hitters on the board and set out a strategic roadmap for the future.
It remains to be seen whether Dogecoin can transition successfully into a serious project or if becoming more mainstream will take away some of its charm. But at least there's a chance that Doge can use its incredible popularity and build a reputation as a viable digital payment. Given its high market cap and the competitiveness of the digital payment market, that still doesn't necessarily make it a good investment. But it's a start.
About Shiba Inu
Shiba Inu uses a lot of the same language as Dogecoin, but it wasn't created for fun — it was created to ride on Dogecoin's success and make money. Not only does it have an anonymous founder, which should be a red flag in any investment, but there also are several things about the coin that just don't ring true.
For example, the project talks about wanting to help Shiba Inu rescue centers, but not a single cent from Shiba Inu's activities goes to helping dogs in need. Instead, the Shiba Inu website simply encourages people to donate via Amazon Smile.
Similarly, the Shiba Inu whitepaper dedicates a whole page to Ethereum (ETH) founder Vitalik Buterin and his decision to donate $1 billion worth of SHIB to India's COVID relief fund. Shiba Inu presents Buterin as a "friend of Shib," and previously gave the crypto legend 50% of its tokens as a marketing stunt.
But Buterin isn't keen on these unsolicited coin gifts — he says he doesn't want the responsibility. I don't blame SHIB for trying to put the best spin on the situation, but as an investment, there are just too many things in their publicity that don't quite add up.
There are better investments out there
We're in the middle of a pet coin frenzy, and people are buying anything with Doge, Shiba, or Inu in the name. The success of Dogecoin and Shiba Inu means people are treating these coins as a kind of crypto lottery ticket. And given how easy it is to create a coin and spin a dog-related story (with limited regulation to ensure that story is true), more Dogecoin knock-offs flood cryptocurrency exchanges every day.
I understand why you might want to invest in cryptocurrencies like Shiba Inu and Dogecoin. The stories of huge potential returns are extremely tempting. And for sure, some people have made money. But people win money in Las Vegas and that doesn't make gambling a good investment.
The trouble is that if you invest in a cryptocurrency that doesn't have any fundamental utility, all you're doing is hoping that someone else will buy it off you for more. The price may continue to rise, but it can just as easily fall for no reason at all — and if you buy at the high, you're going to lose money.
A better bet? Instead of going for short-term gains, look for coins that might build long-term wealth. Focus on cryptocurrencies that have a purpose and management team you trust. Take time to understand what blockchain technology can do, and weigh the pros and cons of crypto investing against other types of investments. The desire to make your money work for you through investments is commendable and there are various lower-risk routes you can take to reach your goals.
Earn a $100 bitcoin bonus
Our updated list of the best cryptocurrency apps for 2022 is packed with best-in-class picks. The cryptocurrency apps that landed on our shortlist include perks such as $0 commissions, and one pick that is offering a $100 bitcoin bonus. Check out the list here and get started on your crypto journey, today.