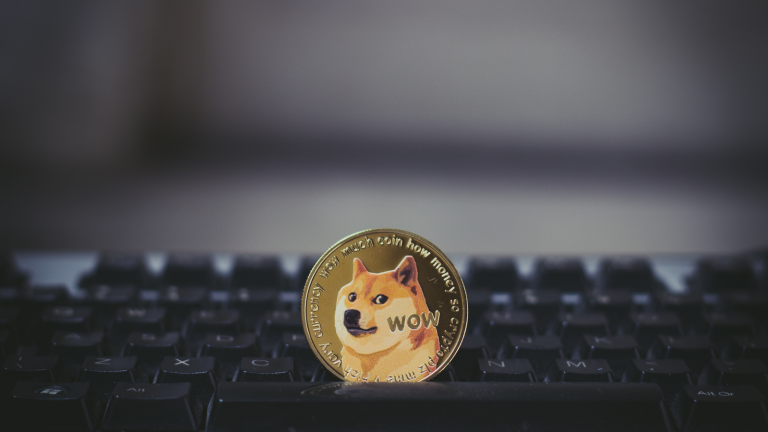 Source: Zarko Prusac / Shutterstock.com
Late Monday morning, the entire investing world was shaken up by confirmation that the Twitter (NASDAQ:TWTR) board agreed to allow Elon Musk to take the platform private for nearly $44 billion. However, in the crypto world, this deal also provided some interesting opportunities. Meme token Dogecoin (DOGE-USD) rose 20% in the course of approximately 12 hours on Monday.  By mid-day, investors were flocking to Dogecoin as a way to play the Twitter rally.
Many investors may already be aware of some of the previous spikes Dogecoin has seen in the past. Many of these spikes have been tied to Elon Musk Tweets in support of the dog-inspired token. Accordingly, Mr. Musk has crowned himself the honorary "Dogefather" of the DOGE community, and Dogecoin holders have accepted.
Now, buying any token on whether or not a particular individual is more or less likely to tweet on said project is something I don't think is prudent. Many investors agree. However, for the Dogecoin community, it's becoming clear that Elon Musk's success with taking over Twitter (or lack thereof) could be a key driver to watch from here.
Dogecoin Surges on Twitter Deal
Elon Musk has officially enforced his will on Twitter. The social media platform initially pushed back against his $54.20 offer, enacting a poison pill defense. However, with a lack of other bids, it appears this saga may be nearing an end.
For Dogecoin investors, who have relied on Elon Musk tweets in the past for speculative surges higher, this is good news. Twitter is now Elon Musk's playground, to post about dog-inspired cryptocurrencies, rockets, Bill Gates or really whatever he wants. If the Dogecoin tweeting ramps up, so too should Dogecoin's value. Add to that rumors of possible Dogecoin integration with the Twitter platform and it's clear why some investors are hyped.
Now, I'm no proponent of Dogecoin as a reflection of any real fundamental value. However, I can understand the speculative game being played here. And right now, speculators have a reason to be excited about this deal.
I'll get the popcorn. This should be fun to watch. That said, I'll be doing so from the sidelines.
On the date of publication, Chris MacDonald did not have (either directly or indirectly) any positions in the securities mentioned in this article. The opinions expressed in this article are those of the writer, subject to the InvestorPlace.com Publishing Guidelines.