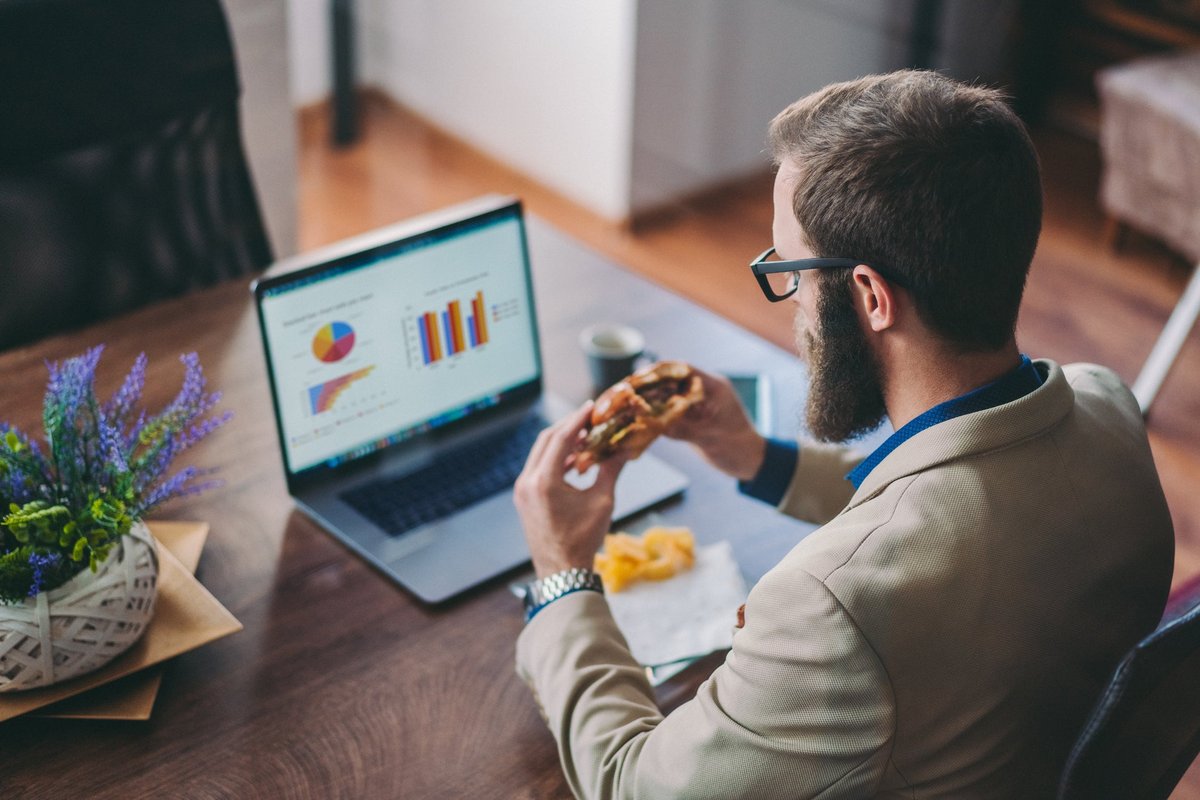 The timing of a positive Dogecoin tweet from Tesla's CEO could have been the catalyst for the crypto's bounce.
---
Key points
Tesla and SpaceX CEO Elon Musk tweeted this morning that he would eat a McDonald's Happy Meal on TV if the food chain started accepting Dogecoin as a payment option.
The tweet was a response to a cheeky tweet from McD's yesterday chiding crypto Twitter investors whose portfolios have been "quarter-pounded" by the current crypto crash.
Over the past two weeks, the broader cryptocurrency market is down more than 30%, reflecting an estimated loss of more than $700 billion.
---
The cryptocurrency space has not been a pretty place over the past several weeks. Recent talk of multiple interest rate hikes by the Fed to quell rising inflation spooked many investors to flee speculative assets such as crypto in favor of safer options with higher yields from the Fed's planned hikes.
Since the Fed's announcement, the crypto sector has dropped about 30%, which is the equivalent of $700 billion in lost value. Ouch! However serial entrepreneur and serial crypto-tweeter Elon Musk seems to have been the catalyst for a double-digit bounce today for his favorite crypto pet project — Dogecoin (DOGE).
Elon Musk tweets, Dogecoin price jumps
As of this writing, Dogecoin was up more than 10% at one time following a 7:30 a.m. tweet when the CEO of Tesla and SpaceX stated, "I will eat a happy meal on tv if @McDonalds accepts Dogecoin." Almost immediately following that tweet at 7:34 a.m. the price of the meme coin spiked sharply. The reason being that if a major food chain such as McDonald's decided to accept Dogecoin as payment, that would be a significantly bullish signal toward broader adoption for DOGE and the entire crypto-sphere.
As additional context, Musk's tweet was a direct response to a message that McDonald's posted to its Twitter feed Monday afternoon. The global fast food chain decided to poke fun at crypto investors on Twitter when it asked this question, "how are you doing people who run crypto twitter accounts?"
The playful jab was a response to a series of discussions on Twitter and Reddit forums over the past few days where crypto traders joked about having to apply for a "real job" at the Golden Arches because of the crash in digital currencies. In fact one clever content creator has taken the ironic joke a step further by turning a blank McDonald's job application into an NFT and subsequently selling it on OpenSea for the crypto equivalent of $25 U.S.
Large crypto investors have a McChuckle
Big-time crypto investors got in on the joke as well. Microstrategy's CEO, Michael Saylor — the largest corporate holder of Bitcoin with more than 1,434 coins at last count — posted a picture of himself wearing a McD's worker hat in an eatery's Twitter feed. By the way, at Bitcoin's peak price Saylor's crypto holdings were valued at almost $99 million. A similar tongue-in-cheek sentiment was expressed by Gemini CEO Tyler Winklevoss, who joked about buying "the Big McDip."
Musk has moved crypto markets before
On a handful of occasions in 2021, tweets from Musk have triggered the crypto markets to both pump and dump. Most famously was his tweet in May 2021 where he posted on his Twitter account that Tesla would no longer accept Bitcoin as payment for Tesla electric autos — only weeks after announcing the acceptance of e-money for his e-vehicles.
Musk's reasoning was that the ban on Bitcoin for buying e-cars was due to the crypto's mining practices, which were allegedly too damaging to the environment. Whether true or not, that single missive was the catalyst for a rapid decline of nearly 50% in value across the digital asset category. We'll have to see if today's price action is a temporary blip or sustained rebound.
Should you buy?
Despite today's modest pump, DOGE is down more than 70% from its all-time high of $ 0.74 in May 2021 and is now barely holding on to its No. 10 position of market capitalization ranking at $18.4 billion, according to CoinMarketCap data.
However, despite the discounted pricing for DOGE, there are better projects to consider with more upside potential. Your best bet is to let this sleeping dog lie, regardless of what Musk tweets.
Buy and sell crypto on an expert picked exchange
There are hundreds of platforms around the world that are waiting to give you access to thousands of cryptocurrencies. And to find the one that's right for you, you'll need to decide what features that matter most to you.
To help you get started, our independent experts have sifted through the options to bring you some of our best cryptocurrency exchanges for 2021. Check out the list here and get started on your crypto journey, today.