Dogecoin may have the bigger hype train, but Ether is the better cryptocurrency.
It's hard to find two cryptocurrencies more talked about than Ether and Dogecoin right now. Ether rocketed up in value, going from a price of under $1,700 as recently as March 26 to briefly breaking the $4,000 mark this month.
Dogecoin has been on a rollercoaster ride. It went from a price of $0.06 to $0.72, and then down to under $0.50, all in little over a month.
If you're trying to pick a crypto to invest in, these two are probably on your radar. And even though Dogecoin has seen the bigger price increases this year, there are several reasons why Ether has the edge.
1. Ethereum is more useful
To provide a quick clarification, Ether is the cryptocurrency hosted on the Ethereum blockchain. The Ethereum blockchain is a powerful platform with all kinds of uses. If you want to invest in Ethereum, you can do so by purchasing Ether.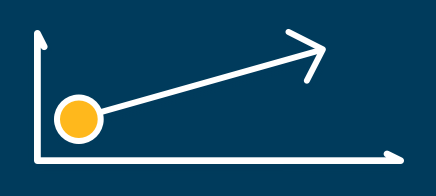 The Ascent's picks for the best online stock brokers
Find the best stock broker for you among these top picks. Whether you're looking for a special sign-up offer, outstanding customer support, $0 commissions, intuitive mobile apps, or more, you'll find a stock broker to fit your trading needs.
What makes Ethereum so special is that it's more than a cryptocurrency. Developers can use the Ethereum blockchain to create new cryptocurrency coins or to build decentralized finance (DeFi) applications. Instead of a transaction going through a middleman, such as stock brokers or banks, decentralized finance allows for peer-to-peer transactions.
Smart contracts are another popular way to use Ethereum. With a smart contract, an agreement is written into code. It self-executes when the terms of the contract are fulfilled and verified in the blockchain.
This gives Ethereum a unique competitive advantage. Dogecoin doesn't have anything like this. You can buy, sell, and trade Dogecoin. There are also some merchants that accept it as a payment method. But Ether has all that as well — and much more.
2. Dogecoin started out as a joke
Dogecoin's creators, Jackson Palmer and Billy Markus, made it as a joke in 2013. They based it on a meme, and neither of them has been involved with it for years. For some buyers, that's part of the appeal, but it's bad for Dogecoin's credibility. Combined with the fact that Dogecoin doesn't have any significant advantages over other cryptocurrencies, many crypto enthusiasts still see it as a joke. Some of the best cryptocurrency exchanges don't even list it.
Ethereum, on the other hand, has been a serious project from the beginning. Vitalik Buterin, a co-founder who first proposed the idea, is still involved and has an excellent reputation in the crypto community. The Ethereum development team has been making updates every year since it went live in 2015. They're currently in the process of upgrading to Ethereum 2.0. And Ether is available on all the major cryptocurrency exchanges.
Between Ethereum and Dogecoin, the former has a much better reputation. If you're looking for a long-term crypto investment, that's an important point in favor of buying Ethereum.
3. There's a much smaller supply of Ether
In terms of the number of coins available, there's a massive difference between Ether and Dogecoin. Here's a quick breakdown:
Buying your first stocks: Do it the smart way
Once you've chosen one of our top-rated brokers, you need to make sure you're buying the right stocks. We think there's no better place to start than with Stock Advisor, the flagship stock-picking service of our company, The Motley Fool. You'll get two new stock picks every month from legendary investors and Motley Fool co-founders Tom and David Gardner, plus 10 starter stocks and best buys now. Over the past 17 years, Stock Advisor's average stock pick has seen a 582% return — more than 4.5x that of the S&P 500! (as of 5/3/2021). Learn more and get started today with a special new member discount.
There are about 115 million Ether in circulation and a fixed issuance of 18 million per year.
There are about 130 billion Dogecoin in circulation. There's no fixed issuance, but about 5 billion more are currently added per year.
For the price of a cryptocurrency to rise, demand needs to exceed the number of coins entering the market. That could be an obstacle for Dogecoin, considering there are billions more added to the supply every year.
4. Ether has been more consistent
For years, Bitcoin and Ethereum have been the two constants at the top of the cryptocurrency charts. Cryptocurrencies have been volatile overall, and each of these have gone through significant price swings, but they've held on to their positions as the first and second largest.
The same can't be said for Dogecoin. At the time of this writing, it's the fifth-largest cryptocurrency by market cap. However, that's a recent development. Before this year, Dogecoin didn't break the top 25. Its value has shot up during 2021, but that has also been due to Elon Musk pumping Dogecoin prices regularly.
There's no guarantee that either Ethereum or Dogecoin will be more successful in the future. But Ethereum has shown much more staying power so far.
In general, cryptocurrencies are risky places to put your money. That doesn't mean the risk is equal with all of them, though. Ether is the cryptocurrency for a programmable blockchain with plenty of potential uses. It has been a serious project from the beginning, there's a fixed number of new coins per year, and it's firmly entrenched as the second-biggest crypto. Considering all that, it's a much more sound investment compared to Dogecoin.