Dogecoin developers say Doge 1.21 is on its way.
Dogecoin developers confirmed today that they've been working with Tesla CEO and Dogecoin devotee Elon Musk behind the scenes since 2019. On top of this, they said there's a technical upgrade in the pipeline.
It's been quite a week for Musk. First, cryptocurrencies plunged across the board after he announced Tesla would suspend Bitcoin payments due to environmental concerns.
Today, he took to Twitter once again to assuage market fears that his crypto enthusiasm might be waning. "To be clear, I strongly believe in crypto, but it can't drive a massive increase in fossil fuel use, especially coal," he said.
And an hour later, he tweeted, "Working with Doge devs to improve system transaction efficiency. Potentially promising."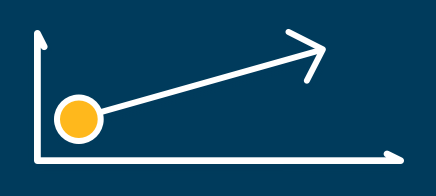 The Ascent's picks for the best online stock brokers
Find the best stock broker for you among these top picks. Whether you're looking for a special sign-up offer, outstanding customer support, $0 commissions, intuitive mobile apps, or more, you'll find a stock broker to fit your trading needs.
Who are Dogecoin's developers?
Given that Dogecoin hasn't had full-time developers since the coin's founders pulled out of the project in 2015, the announcement may have surprised a lot of people.
But Ross Nicholl, one of four part-time Doge developers, told crypto website Decrypt that the team has worked with Elon Musk for some time. Not only that, but Nicholl explained they're also finalizing an upgrade. He said Doge 1.21 will improve integration, enhance wallet backups, and boost synchronization speed.
Nicholl said they'd declined Musk's offer of funding, but that he had provided lots of advice, input, and contacts.
It does shed some light on Musk's near-obsession with his pet coin. Tweets from the billionaire, who's dubbed himself "the Dogefather," have sent Dogecoin's price soaring on numerous occasions. And last week, speculation that Musk would mention Dogecoin on Saturday Night Live pushed the coin to another all-time high.
Previously, he'd said on audio app Clubhouse, "Dogecoin was made as a joke to make fun of cryptocurrencies, but fate loves irony." He added, "The most ironic outcome would be that Dogecoin becomes the currency of Earth in the future."
It's fair to say today's news gives Dogecoin a slightly more solid base. In place of the hype and fanfare, there's a small chance Dogecoin might become more than a meme.
Does this mean Doge is here to stay?
As with any cryptocurrency, it's hard to say. There's a lot of hype around the whole industry — and even more around Dogecoin. We don't know which coins will deliver and which ones will fall by the wayside.
Buying your first stocks: Do it the smart way
Once you've chosen one of our top-rated brokers, you need to make sure you're buying the right stocks. We think there's no better place to start than with Stock Advisor, the flagship stock-picking service of our company, The Motley Fool. You'll get two new stock picks every month from legendary investors and Motley Fool co-founders Tom and David Gardner, plus 10 starter stocks and best buys now. Over the past 17 years, Stock Advisor's average stock pick has seen a 582% return — more than 4.5x that of the S&P 500! (as of 5/3/2021). Learn more and get started today with a special new member discount.
Given that Dogecoin is currently the fourth-largest coin by market capitalization, it has a lot to live up to. At the time of writing, the coin's value had fallen 19% in the preceding week and risen 15% in the preceding 24 hours. It's still a highly volatile and speculative investment.
Dogecoin's lack of development was certainly a big concern, especially given its stratospheric growth. But it still doesn't have full-time developers. What if there's a security issue in the middle of the night? Other coins with smaller market caps have teams available 24/7.
Another plus for the currency this week is Coinbase's announcement that it would list Dogecoin in the coming six to eight weeks. It joins several, but not all, of the top cryptocurrency exchanges in trading Doge.
Since Dogecoin was created as a parody coin, it was never intended to do anything. It doesn't have a white paper or set purpose, which is why people criticize its lack of utility. If it can gain traction as a currency, this could change. As billionaire investor Mark Cuban explained on Twitter, "As long as more companies take Doge for products/services, then Doge can be a usable currency because it MAY hold its purchasing value better than a $ in your bank."
The challenge is that there are already a number of cryptocurrencies, including Litecoin, which Dogecoin was based on. Dogecoin needs to convert its celebrity status into usability to compete.
If you're considering investing, bear in mind that the high returns we've seen this year may not continue. In fact, the coin could easily lose value — and at some point, it may crash entirely. This is a new and untested market, so it isn't a great idea to invest money you can't afford to lose. Especially not on a speculative coin like Doge.
Doge days aren't over
A recap of the story so far shows Doge is nothing if not dogged. Dogecoin started as a joke based on a popular meme back in 2013. Even then, its loyal Reddit community grew. In 2014, millions of coins were stolen from online wallet service Doge Vault.
In 2015, the coin's founders stepped away, unhappy with the involvement of certain shady players. The coin's value jumped and fell along with that of many cryptocurrencies in 2017.
And then we come to its most recent chapter, which includes celebrity endorsements and around 11,400% growth so far this year.
One thing is clear: This story hasn't ended yet.