InvestorPlace – Stock Market News, Stock Advice & Trading Tips
AFC Gamma (NASDAQ:AFCG) stock is preparing to start trading on Friday after the marijuana play revealed details about its initial public offering (IPO) yesterday.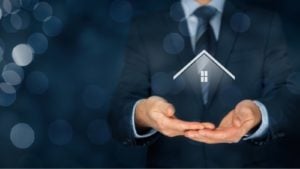 Source: Shutterstock
AFC Gamma is a real estate finance company only recently created. The goal of the company is to provide loans to marijuana operators. This will have it offering originating, structuring, underwriting, and managing senior secured loans and other loan types. It will offer this service in states that have legalized medical and recreational marijuana.
AFC Gamma intends to set itself up as a real estate investment trust. The company notes that this starts with its taxable year ending on Dec. 31, 2020.
With all the basic details taken care of, let's move on to what investors need to know about the AFC Gamma IPO.
AFC Gamma will see its shares trade on the Nasdaq Exchange under the AFCG stock ticker.
The company is offering 6.25 million shares in the IPO.
Shares of AFCG stock are priced at $19 each for the offering.
There's also a 30-day option for underwriters to purchase an additional 937,500 shares at the IPO price.
AFC Gamma is expecting the IPO to generate gross proceeds of $118.8 million.
The company already has several plans for how to make use of these funds.
It says the goal is to use the money to "fund loans related to unfunded commitments to existing borrowers, originate and participate in additional commercial loans, repay borrowings that are outstanding under its revolving credit facility at consummation of the offering"
AFC Gamma plans to use any additional funds left over after this for general corporate purposes.
Joint book-running managers for the IPO include JMP Securities LLC, Ladenburg Thalmann & Co (OTCMKTS:LTSA), and Seaport Global Securities LLC.
Lake Street Capital Markets is serving as a co-manager of the offering.
The AFC Gamma IPO is set to close on Tuesday.
There's plenty of other IPO news that investors should be aware of.
Quite a few companies have announced IPOs this week. That includes the likes of Tuya (NYSE:TUYA), Olo (NYSE:OLO), Vine Energy (NYSE:VEI), Sun Country Airlines (NASDAQ:SNCY), and others. Interested investors can learn more below.
More IPO News
On the date of publication, William White did not have (either directly or indirectly) any positions in the securities mentioned in this article.
The post AFC Gamma IPO: 11 Things to Know About Cannabis Mortgage REIT AFCG Stock as Shares Start Trading appeared first on InvestorPlace.
The views and opinions expressed herein are the views and opinions of the author and do not necessarily reflect those of Nasdaq, Inc.