Dogecoin is nearly worthless, but it can buy you a ticket to an NBA game and an NBA jersey.
Mark Cuban, owner of the NBA's Dallas Mavericks, announced the team would accept the cryptocurrency as payment for tickets and team merchandise.
The story was picked up by news outlets nationwide, including Bloomberg, Forbes.com, BusinessInsider, CoinDesk and the New York Post.
Is it any wonder this guy's a billionaire?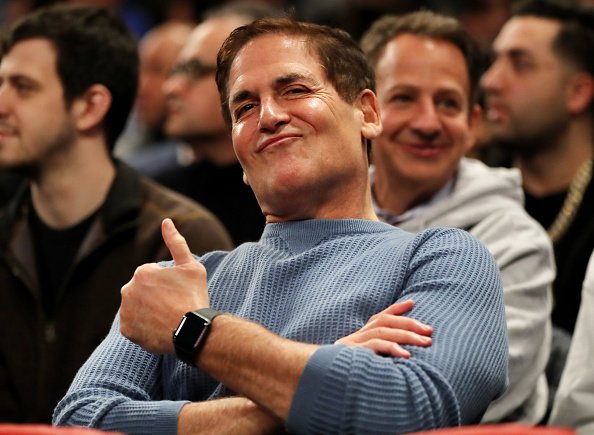 Dallas Mavericks Mark Cuban smiles during the game between the New York Knicks and the Dallas Mavericks at Madison Square Garden on January 30, 2019 in New York City.
Photo by Elsa/Getty Images
"The Mavericks have decided to accept Dogecoin as payment for Mavs tickets and merchandise for one very important, earth shattering reason, because we can!" Cuban said in a statement.
"We have chosen to do so because sometimes in business you have to do things that are fun, engaging and hopefully generate a lot of PR," Cuban said. "So we will take Dogecoin, today, tomorrow and possibly forever more."
Cuban expounded on Dogecoin in a tweet.
"Dogecoin is less than a dime. You can buy $1 worth or $10 worth (and) have fun watching it all day every day," he tweeted. "Literally, and I say this with all seriousness, it's the best entertainment bang for your buck available."
Turns out that Dogecoin is the currency of choice for family fun in the Cuban household.
"I bought a few dollars worth for my son, and we watch it and discuss all (its) price movements and why they occur," Cuban said. "It's fun, it's exciting and it's educational for him."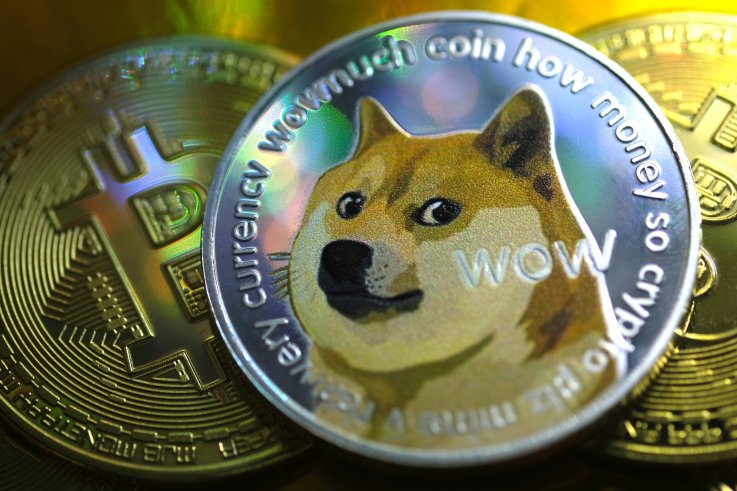 In this photo illustration visual representations of digital cryptocurrencies, Dogecoin and Bitcoin, are displayed on January 29, 2021 in Katwijk, Netherlands. A years-old petition urging Amazon to let customers pay in the cryptocurrency dogecoin is attracting fresh attention via Reddit.
Yuriko Nakao/Getty
Whatever happened to kids' mock portfolios stuffed with stocks, corporate bonds and government T-bills?
Cuban is one smart entrepreneur. He sold Broadcast.com to Yahoo in 1999 for $5.7 billion. The service has since been discontinued.
In 2000, Cuban paid $285 million for a majority stake in the Dallas Mavericks. The team won the NBA championship in 2011 and Forbes now values the team at about $2.3 billion.
Dogecoin is difficult to convert to cash or use in a commercial transaction. But then parody cryptocurrency was never intended to have any currency outside comedy.
Dogecoin gets its name from the Shiba Inu dog from the "Doge" meme, and the dog's head is featured on just about everything, including the cryptocurrency's symbolic coin.
Elon Musk, one of the world's richest men, has also had fun with Dogecoin.
"Arguably the most entertaining outcome, the most ironic outcome, would be that Dogecoin becomes the currency of Earth of the future," Musk said earlier this month on Clubhouse, an audio-only app.
The quip drove Dogecoin's value about 50% higher.
In early trading Friday, Dogecoin changed hands at $0.049, so it's an unlikely addition to your daughter's college fund and probably won't get you a dream house in a snooty Zip Code.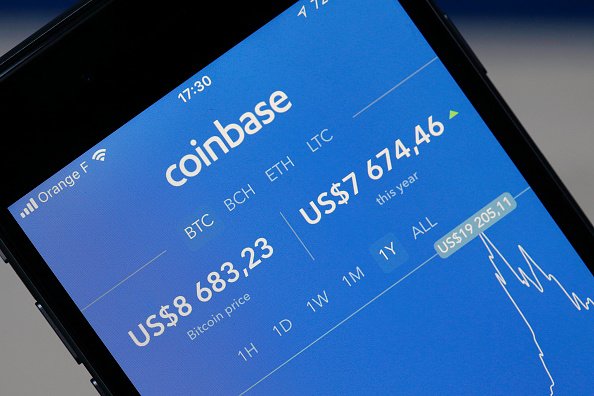 In this photo illustration, Bitcoin course's graph is seen on the Coinbase cryptocurrency exchange application on February 12, 2018 in Paris, France.
Chesnot
Dogecoin's all-time high is 0.087, CoinDesk reported.
Bitcoin recently fetched $48,581.55. The record high is $58,332.36.
The power of big names to boost cryptocurrency prices is one of the marvels of the digital age.
Last month, Elon Musk of Tesla fame drove the price of Bitcoin higher after announcing that he had invested $1.5 billion in the cryptocurrency. He later gave the Bitcoin market a case of the jitters when he said, "Bitcoin is almost as BS as fiat money. The key work is 'almost.'"
One analyst estimates that Musk has made about $1 billion on his Bitcoin investment.
Luckily, there's Dogecoin to provide comic relief in the cryptocurrency market. Cuban and Musk appear to revel in the fun.
"It doesn't suck to be rich," Cuban blogged last year.
Market Pulse
All major stock indexes were down in early trading Friday as bond yields continue to rise. Low interest rates have driven stocks higher, but bond yields have been increasing as investors bet reopening of the economy and government spending will increase inflation.
The U.S. economy added 379,000 jobs in February and the unemployment rate fell to 6.2%. That's far below last April's peak unemployment rate of 14.8%, but still above pre-pandemic levels when the jobless number was at a 50-year low.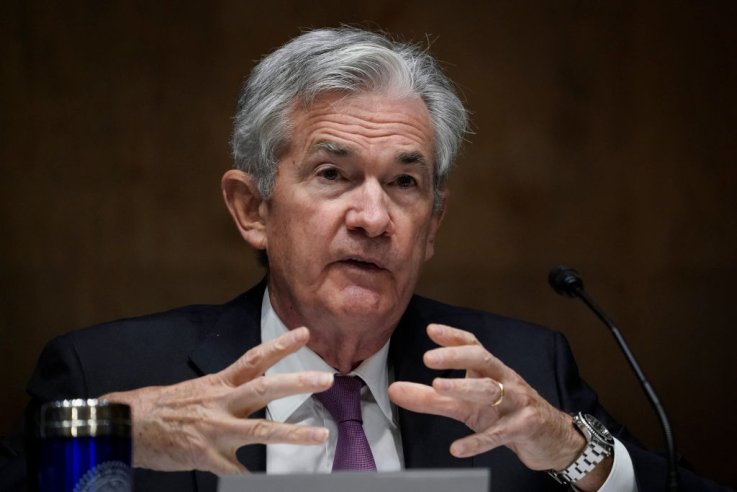 Federal Reserve Board Chairman Jerome Powell testifies during a Senate Banking Committee hearing on Capitol Hill on September 24, 2020 in Washington, DC.
Drew Angerer/Getty Images
The Federal Reserve, the nation's central bank, last year cut interest rates to 0 – 0.25 percent as part of the effort to stimulate the economy during the COVID-19 pandemic.
In response to the strengthening economy, yield on the 10-year U.S. Treasury bond rose to 1.582% Friday from 1.547% Thursday, the highest level since February 2020.
Bond yields rise as prices fall, making a safe bet more attractive.