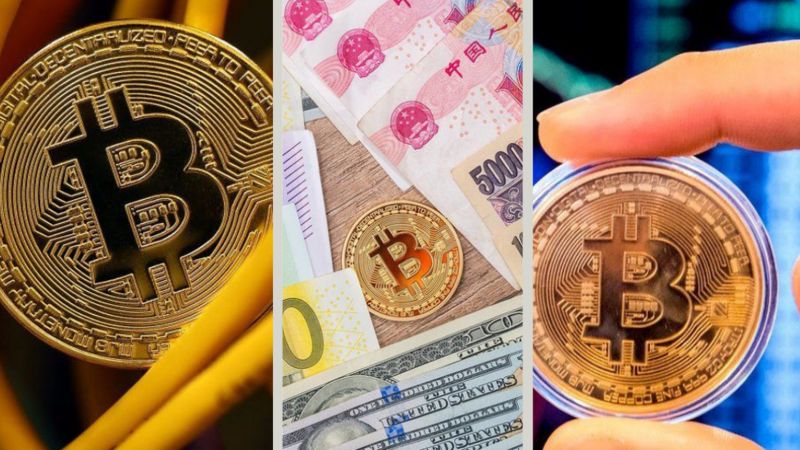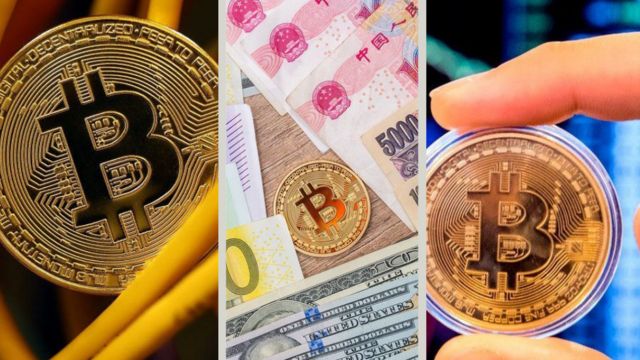 Nigerian cryptocurrency ban wey Central Bank of Nigeria [CBN] announce to trading in Crypto [Dogecoin, Bitcoin, Ethereum] no dey new. Yes! e don happun before for oda big kontris around di world.
Nigeria Central Bank on Friday stop banks and financial institutions for di west African nation from dealing in Cryptocurrency or facilitating payment for Cryptocurrency exchange – whether na Cyto coin or Crypto token.
Latest tori be say one financial operator [Providus bank] don suspend virtual payment services and e dey happun just afta di CBN fresh order.
Local media for Nigeria dey report say, dis decision of di central bank [CBN], na because of di warning wey dem receive from United States Federal Bureau of Investigation [FBI], concerning di activities of fraudsters wey dey use cryptocurrencies to bring hundreds of millions of US Dollars wey dey obtain illegally from USA and oda western kontries into Nigeria.
Report say to avoid detection, some wayo pipo dey send millions of dollars to Nigeria through cryptocurrencies and dis don make am difficult for di authorities for both Nigeria and US to trace di illegal money.
As e be so, no be only Nigeria don ban cryptocurrencies.
Some oda Kontriess don take similar decision in di past;
[China] Chinese authorities order Bitcoin exchanges for di capital city to close.
For September 2017, China begin take move to shut down Bitcoin exchanges for di kontri, starting with trading platforms for key cities.
Dem order all Bitcoin exchanges for Beijing and Shanghai to submit plans for end dia operations by 20 September.
Di move follow di Chinese central bank decision to ban initial coin offerings for early September.
Chinese authorities decided to ban digital currencies as part of a plan for reducing di kontri financial risks.
One website set up by di Chinese central bank warn say pipo dey seriously use cryptocurrencies "as tool for criminal activities like money laundering, drug trafficking, smuggling, and illegal fundraising".
For April 2019, China economic planning agency put Bitcoin creation among list of activities wey dem go ban.
For one notice published online in Mandarin by di agency dem add; "virtual currency mining activities [including] di production process of Bitcoin" to di list of industries wey dem go shut down.
Dem suggest say di power wey di industry dey consume dey ontributes to pollution and wastes resources.
[Iran] Authorities ban banks from dealing in crypto-currencies for Iran
For April 2018, Iran central bank ban oda banks from dealing in crypto-currencies, ova concerns say pipo fit use di technology illegally.
Dem say wayo pipo fit turn Bitcoin "into a means for money-laundering and financing terrorism" and "a means for transferring criminals' money".
Iran currency, di rial, fall well-well to all-time low for early April 2018.
Banks, credit institutions and currency exchanges all now gatz to avoid any sale or purchase of digital currencies.
Even sef for June 2019, Iran authorities seize 1,000 Bitcoin mining machines from two former factories because of increase in electricity consumption.
Di demand for power increase by 7% for June 2019 and cryptocurrency mining na im dem say be di main cause, according to energy ministry spokesman wey tok to ocal state-run media.
[India] Central bank for India ban crypto-currency trades
For April 2018, India central bank announce di ban on di sale or purchase of crypto-currency.
For di kontri first policy statement for di current fiscal year, di bank tok say di financial institutions can no longer deal with entities wey dey trade in virtual currencies like Bitcoin.
Di Reserve Bank of India (RBI) give di banks three months to end dia exposure to such exchanges.
Dat period, India get around five million digital currency users.
[Bangladesh] Central Bank of Bangladesh issue notice to ban di use of Cryptocurrency
For December 24, 2017 Bangladesh Central Bank ban di use of Bitcoin, dat na virtual cryptocurrency, inside di kontri and issue circular for dia website.
For di circula dem say; "Transaction with dis digital currency [Bitcoin, Ethereum, Ripple and Litecoin] fit cause violation of di existing money laundering and terrorist financing regulations,"
Di circular also tok say Bitcoin, Ethereum, Ripple and Litecoin no dey authorised by any legal authority and thereby di use of it fit cause financial loss for di citizens.
"Under di circumstances, we don tell citizens to stop performing, assisting and advertising all kind of transactions through di virtual currencies like Bitcoin to avoid financial and legal damages."
[Morocco] Central Bank of Morocco say cryptocurrencies transaction dey punishable by fine
Morocco world news report for November 2017 say di kontri Foreign Exchange Office and central bank issue public statement wey state say transactions through cryptocurrencies don dey banned and go dey punishable by fines.
"Penalties and fines will go apply to anyone wey dey engage in transactions with foreign kontries wey no go through authorized intermediaries or in foreign currencies wey no dey listed by Bank Al-Maghrib," Di foreign Exchange Office tok for statement
Dem add say cryptocurrencies work within "hidden payment system wey no dey backed by any financial institution."
Dey also say "di use of cryptocurrencies na big risks to di users," as cryptocurrencies fit dey linked to illegal activities for Web, in particular di buying and selling of drugs, weapons, and ransomware.
[Thailand] Bank of Thailand Ban Banks From Cryptocurrency Activities
For February 2018, Thai central bank ban financial institutions for di kontri from five key cryptocurrency activities, including banning customers from buying cryptocurrencies with credit cards.
Di Bank of Thailand (BOT) issue one circular wey tell "financial institutions not to get involve in cryptocurrency transactions for fear of possible problems from di unregulated trading," according to di Reuters report.
Di central bank governor, Wisit Santiprabop, sign di circular wey highligh five key cryptocurrency activities dem don ban banks from and dem be:
Investing or trading in cryptocurrency
Exchanging cryptocurrencies
Creating platforms for cryptocurrency trading
Allowing clients to use credit cards to buy cryptocurrencies
Advising customers on cryptocurrency investing or trading
[Uganda] Finance Ministry for Uganda warn pipo not to use cryptocurrencies
For October 2019, Uganda ministry of finance and di central bank warn pipo not to use cryptocurrencies, saying di goment no recognise dem as legal tender.
Uganda join some oda kontries wey dey try to discourage pipo from buying tins online with cryptocurrencies,
Di goment say most cryptocurrencies no dey backed by assets or goment guarantees, and dis can make dem worthless.
Di finance ministry also warn cryptocurrency users for Uganda say dem no dey entitled to any consumer protection.
Finance Minister Matiya Kasaija say di goment dey examining dia legal options to clamp down on digital currencies, wey criminals dey mostly use for money laundering, or for di sale of prohibited goods.
[Zambia] Central bank of Zambia caution pipo against cryptocurrencies
For October, 2018, Bank of Zambia (BoZ), warn dia citizens di use of against cryptocurrencies and remind dem say di digital currency no be legal tender for di kontri.
Di bank add say anybody wey dey involve in such transactions dey do so at dia own risk because no be banks or any known player fo di finance sector dey issue cryptocurrencies.
Bank of Zambia list some of risk wey dey involve as money laundering, financing activities of terrorism, hacking and fraud.
Dem conclude say BOZ go continue to actively monitor all developments.
[Nigerian cryptocurrency] Dogecoin, Bitcoin, Ethereum trading background in Nigeria
Na on 14 September, 2020 Nigeria Security and Exchange Commission [SEC] decide to dey regulate digital assets like cryptocurrency for di west African nation.
SEC say di move na because 'digital asset offerings' like "crypto-token or crypto-coin" dey provide anoda way wey pipo go fit invest or keep dia money as asset.
Dis ground breaking statement (dat time) bin surprise many as e be say di Central Bank of Nigeria don draw ear before give Nigerians say dealers and investors in any kind of crypto currency in Nigeria no dey protected by law.
But Cryptocurrencies whether na crypto-token or crypto-coin don dey make waves for Nigeria no be today, even outside Nigeria, many pipo don show di greatest interest in cryptocurrency world wide.
Elon Musk, wey be business mogul and one of di world richest pipo, na big supporter of Cryptocurrency as means of income and investment.
But if dis CBN policy tanda, e fit trap millions of dollars cryptocurrency money inside Nigeria wey get di second largest Bitcoin trading volume inside di world.
Nigerians don trade more than 60,200 bitcoins since 2015.