New Delhi: The cryptocurrency season of 2021 has been good for almost all the coins and Dogecoin is one of them. Made to make fun of Bitcoin with just a friendly brand picture DOGE aims to be a supportive introduction to cryptocurrency. Although it is not even close to Bitcoin still it managed to rise from more than $1 billion to $47 billion in early January and still it holds $36 billion in market cap.
Over the past 2 weeks, Dogecoin has slid roughly by 21%, which indicates that a reversal is nearby. DOGE is in a support cluster that is aiming to slice through the resistance barriers.
The main reason for an upward trend from here is the demand zone extending from $0.262 to $0.281. This $0.262 to $0.281 was a notable resistance barrier and a massive support level for the coin.
Interested traders can expect bullish trends which will propel Dogecoin as the buyer's comeback. Bulls will encounter the $0.328 price level as the resistance barrier which will be followed by the retest of $0.367 which is almost a 34% rally from the current price.
As per reports, 25,220 addresses purchased 3.15 billion DOGE at an average price of $0.296. This is the only cluster that is preventing DOGE's upward climb but still, this area is relatively small as compared to the one surrounding it.
Thus, a good spike in buying pressure level will easily break these barriers to support the supply zone.  As per experts, technicals and transaction data are now pointing towards a bullish trend and the number of new addresses joining the DOGE network has seen a slight drop.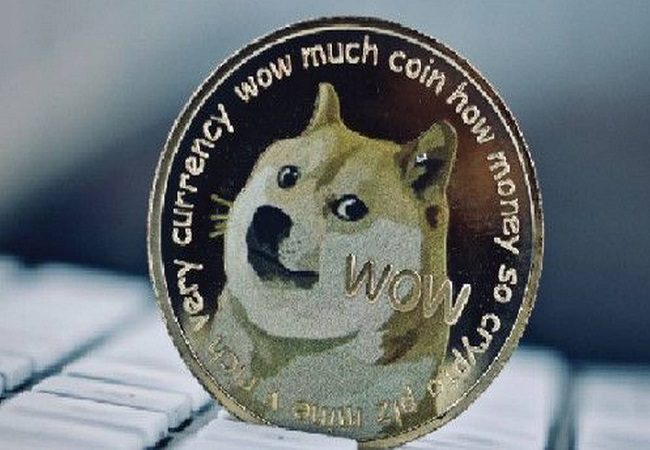 The data depicts a 16% decline from 23,830 to roughly 20,000 users but it is still not a large number that can disrupt the bullish outlook. A jump to $0.367 is still believable and if the bears break this demand barrier's lower trend line of $0.262 then it will implicate that sellers are in control.
But this can also indicate that DOGE's price can sink much lower. A crackdown of the $0.240 support level will break the bullish situation and can trigger a fall to $0.230.